| | |
| --- | --- |
| Volume 7 Number 2 | Summer/Fall 2004 |
NEW BOOK ON EARLY SOUND SHORTS DUE OUT THIS SPRING
Ed Bradley's new book, "The First Hollywood Sound Shorts, 1926-1931" is due out from McFarland this spring. The transition to sound offered new opportunities to producers of short subjects, and this new book offers a comprehensive look at every studio which produced shorts during this period. Ed has researched and provided the most comprehensive filmography of these films to date, and provides chapters on MGM, Universal, Pathe, Fox, Radio, RKO, Hal Roach, and of course Vitaphone.
Separate chapters cover newsreels, animated shorts and non-fiction films. Shorts are organized by studio and type. At 504 pages with 70 photographs, this book will be a must-have reference for every reader of VITAPHONE NEWS. It serves as a companion to Roy Liebman's "Vitaphone Films", also from McFarland. Pre-publication orders may be placed with McFarland or on www.amazon.com. At press time, Ed was still indexing the book.
---
FULL VITAPHONE PROJECT DISC DATABASE NOW ACCESSIBLE TO ALL ON-LINE!
Thanks to Project database manager Rich Markow and our webmaster Patrick Picking, the full Vitaphone Project disc database is now available for viewing and downloading on line. Just go to our website at www.vitaphoneproject.com and select the database option. The listing is arranged alphabetically, and lists studio, reel number, disc number if known, if film (rather than disc), and in many cases the performer. The database has been expanded to include not only discs in private collectors' hands, but also those at UCLA, The Library of Congress and The British Film Institute.
---
THANK YOU GIFTS FOR DONATIONS OF $50 OR MORE!
We've added a new 2 CD sampler of twenties and thirties Vitaphone soundtracks to our selection of thank you gifts for donations of $50 or more. We are very grateful to all of the readers (both hardcopy and on the web) of VITAPHONE NEWS for financial support of our efforts. Large donations are redirected to UCLA for specific restorations. But your contributions of $20, $50, etc. are used to pay for the printing and distribution of this newsletter, and for stationery, postage and supplies. As each issue now costs us about $750 to print and distribute, you can see why all of the donations go into this important networking activity. If you've contributed already, THANKS! If not, please consider doing so.
You may now select from a growing choice of "thank you" Vitaphone CD's when making your (non-deductible) donation. Remember, these are unique, non-professional (but highly listenable) recordings of rare early talkie material. No fancy liner notes or slick packaging, but hours of enjoyment await you! Just let us know your pick:

$50 - Pick any one
$75 - Choose any two
$100 - Pick any three
$150 - Pick any six
$200 or more - Pick any eight
Available Vitaphone CD's. # CD's avail in () :
* = New offering

Complete WHY BE GOOD? ('29) track (1)
1926-34 Vitaphone, Educational shorts tracks (2)
*Sylvia Froos 78's & Soundtracks 1930 - 1950's (1)
*GOLD DIGGERS OF BROADWAY ('29) 95% of the full track plus trailer (2)
*Warner Brothers 1932-36 Musical Radio Promos (1)(includes WONDER BAR, TWENTY MILLION SWEETHEARTS, GO INTO YOUR DANCE, GOLD DIGGERS OF 1935, much more)
Baby Rose Marie, The Child Wonder 1929-38. (1) Includes her three Vitaphone tracks, all her 78's of this period, plus other film tracks and a full 15 minute '38 radio show.
Miss Frances Williams (1) - The great risqué songstress, include all but one of her 78's, her '27 Vitaphone short, soundtracks to her 1930's features, and radio shows.
MY MAN (2) - All 11 Vitaphone discs that exist, plus trailer, related pop 78's of the featured tunes.
Vitaphone Shorts and features soundtracks 1926-31 (4). Vaudeville, bands, trailers, music & effects. Over 40 tracks.
Vitaphone shorts music tracks, 1932-38. (2)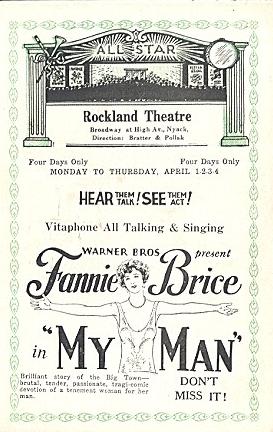 Donate to The Vitaphone Project securely with any major credit card through PayPal!
Checks (not deductible) should be made payable to Ron Hutchinson (NOT The Project) and sent to 5 Meade Court, Piscataway, NJ 08854.
---
LATEST VITAPHONE RESTORATION SHOW A HIT ON BOTH COASTS
"The Sound of the Twenties", the title for the presentation of the latest batch of Vitaphone shorts restorations, was a big hit at UCLA in August followed by three packed screenings at NYC's Film Forum in September. All of the comedy, music, vaudeville and dance band shorts were from the 1927-29 period, and clearly demonstrate the rapid evolution of the technology during this brief period. Beginning with the head-on filmed acts of mandolinist Bernardo DePace and the L.A. Police Quartette in early 1927, the program proceeded to a music filled playlet titled "The Night Court". Starring William Demarest, the short used dubbing, multiple camera, and insertion of stock footage of Broadway with overlays of sound. By the time of "Larry Ceballos' Roof Garden Revue" with Lyda Roberti in 1928, the shorts had evolved to editing together of scenes shot at different times and combined with dissolves.
The program consisted of the following restorations:
The program at UCLA was introduced by Chief Preservation Officer Bob Gitt, who explained the many topical gags and references in the shorts. For the Film Forum programs, Bob joined the Project's Ron Hutchinson for the introductions.
For the first time, a specially filmed set of credits was produced by UCLA. These were so well done that they received applause themselves, and also served as curtain calls for each "act". Bob selected a frame from each short and used it for the acknowledgement. This was backed by a slow version of "Varsity Drag" played by Abe Lyman from a currently unrestorable short.
Film Forum attendees included 12 members of mandolinist Bernardo DePace's family (who enjoyed seeing his short), band leader Vince Giordano (who knew some of the musicians in the band shorts) and nostalgia legend Joe Franklin.
There is always a standout 'hit' in among the many gems in each Vitaphone program. This time is was the bizarre, deadpan comedy stylings of SHAW & LEE. Primarily known as great eccentric dancers in vaudeville, here they present an almost modern delivery of perfectly timed, sometimes awful, but always funny, jokes. Audiences on both coasts particularly enjoyed this discovery.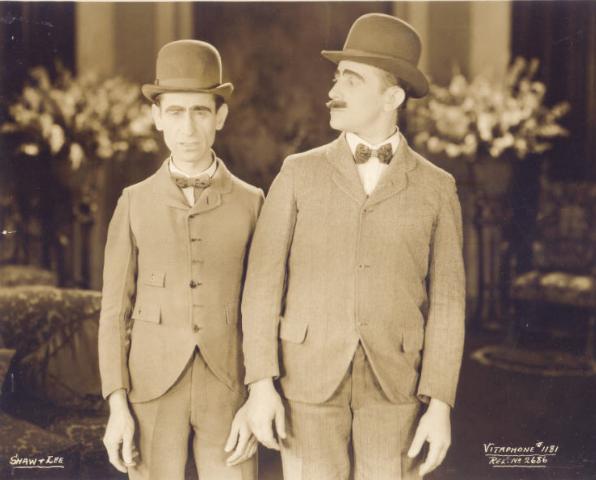 Special thanks go to the generous funders of this batch of shorts restorations: Dudley Heer, David Stenn, Robert Bryan Lipton and Scott Margolin. This program marks the passing of the 75th Vitaphone short restoration, and more are already in the pipeline. These include shorts by The Three Brox Sisters, another 1928 Eddie Peabody short, one by vaudevillian J.C. Flippen and a vaudeville short to be chosen shortly. Click here to visit the list of films which are available for restoration for more information!
---
DVD OFFERINGS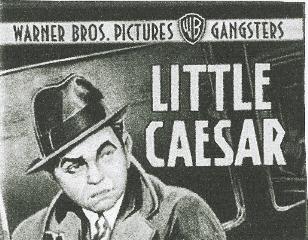 The most frequently asked question we get is "where can I buy Vitaphone shorts on video?". While a shorts-only DVD has not yet been planned, many upcoming Warner Home Video releases will include at least a few Vitaphone shorts. Coming in January 2005 is "The Warner Gangster Collection" which include "The Public Enemy", "Little Caesar" "White Heat, "Angels With Dirty Faces", "The Petrified Forest" and "The Roaring '20's". These titles are also available separately, and each contains some Vitaphone shorts and gangster-themed cartoons suggested by the Project.

The shorts are introduced by film historian Leonard Maltin. Here is a list of the shorts found on these wonderful DVD's:

There will be more to come. Happily, there is great support to use the shorts as supplementary material on the classic releases, and the consumers appreciate the extra effort to include this material.

For a superb example of late-twenties Vitaphone music-and-effects accompaniment, we suggest you pick up the new Buster Keaton collection with his last silent feature, "Spite Marriage" ('29) along with "Free and Easy" ('30) and "The Cameraman" ('28). Warner DVD's already released with Vitaphone shorts include 42nd Street and Grand Hotel. In the hopper from Warner Home Video is "The Broadway Melody" ('29) and eventually "Gold Diggers of 1933" and "The Jazz Singer" ('27) --- but no firm dates on these. For the first time on DVD are a great collection of early DeForest Phonofilms in Inkwell Images' "First Sound of Movies". This two DVD set includes early twenties sound-on-film shorts by Eddie Cantor, Ben Bernie and his Orchestra, Puck & White, Sissle & Blake and Weber & Fields, among many others. At $39.95 it's a real bargain. Go to www.inkwellimagesink.com/ or call toll free (877) 872-8846 to order.

The wonderful Vitaphone laserdisc boxed sets "A 70th Anniversary Celebration" and "Swing, Swing, Swing" each contain over 8 hours of shorts but you need a laserdisc player to view them. Both the sets and players are frequently on eBay under Vitaphone, along with VHS versions.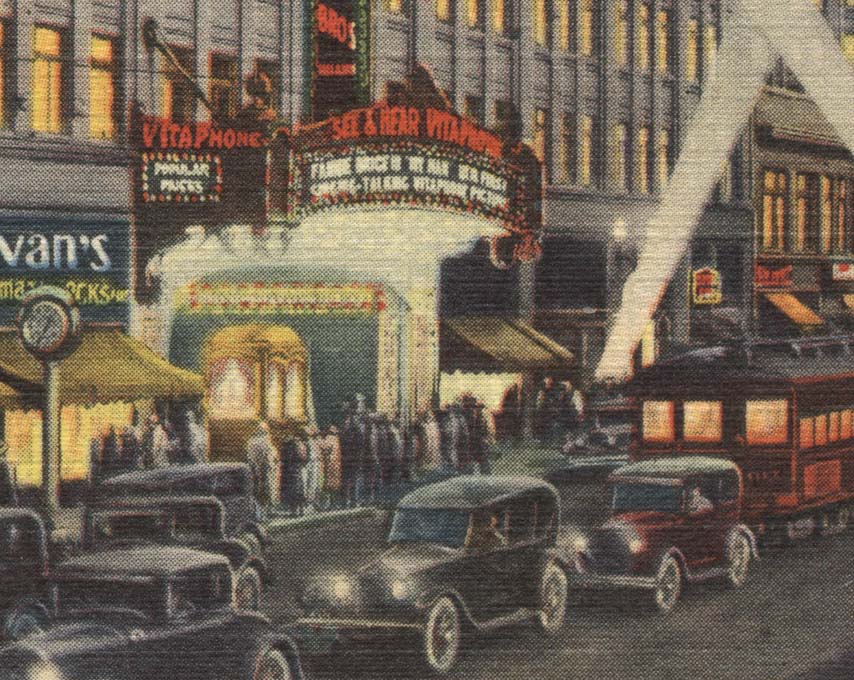 This postcard from E-Bay shows the Warner Theater on Hollywood Boulevard showing the Vitaphone feature My Man starring Fannie Brice. Although all Vitaphone sound disk elements exist, no complete film prints have been found. To hear the soundtrack to this film see the Donation section above.
---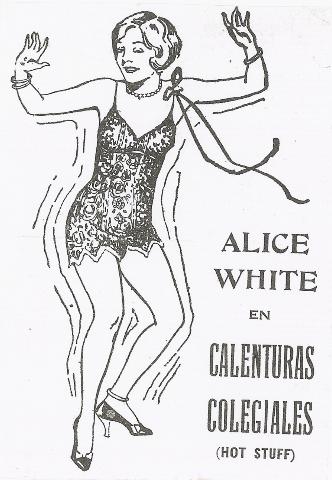 PEOPLE
Rich Conaty, host of the long running "The Big Broadcast" on WFUV-FM in New York, recently partnered with the Project by offering attendance at a special showing of shorts at Fordham University to contributors to his public radio station. Nearly 100 donors attended and Ron Hutchinson participated in a pre-event broadcast
Vince Giordano, Project member and well known leader of The Nighthawks band which specializes in playing tunes from the 1920's and 1930's, can be seen in Martin Scorcese's "The Aviator". Vince also assisted on the vintage music content of the critically acclaimed film. When in New York City, catch Vince and his band at the Broadway Cafe on Monday and Tuesday nights

Michael Kantor and Marc Fields (great grandson of Weber and...) have received acclaim for their work on the PBS series "Broadway: The Musical". Michael and Marc began work on this project over ten years ago and early in the process visited the Project to view early Vitaphone shorts and features for possible inclusion. As a result, the segments covering the 'twenties and 'thirties contain many Vitaphone and other early talkie clips
---
STILLS!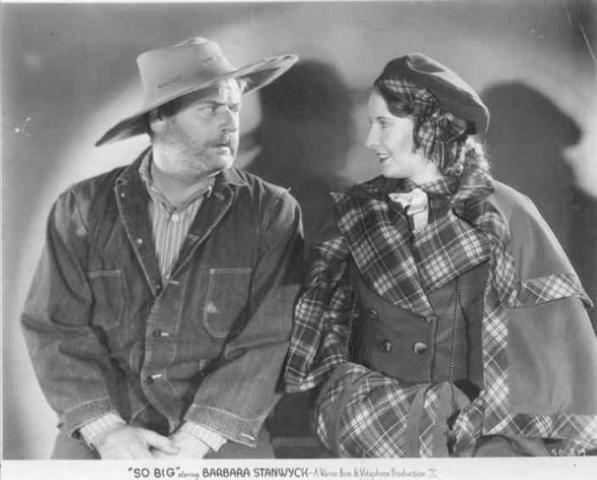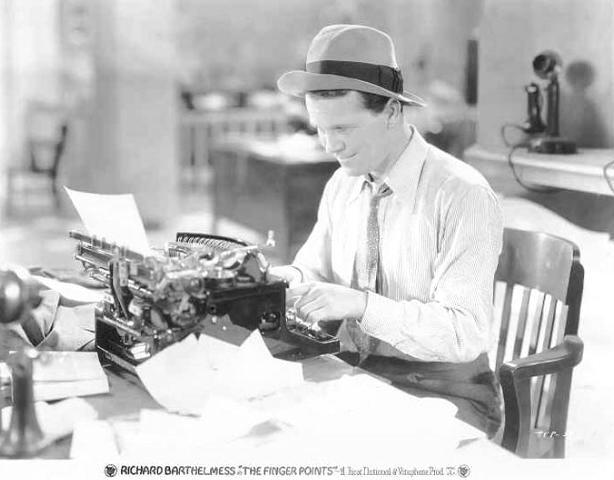 ---
DEFINITIVE COLUMBO BIO DUE THIS SPRING
"A Prisoner Of Love", the definitive Russ Columbo biography by veteran entertainment writer/producer/music director Tony Toran will be published in Spring 2005 by BearManor Media. Tony worked closely with the Project on many aspects of the book. Columbo was in ascension along with Bing Crosby when he was accidentally killed in 1934 when an antique gun discharged. Columbo's sound debut was in two 1928 Gus Arnheim band shorts, both of which have been restored. He also may be in an earlier short, "Proff Moore and his Hotel Roosevelt Orchestra" (1927) but no elements exist for evaluation. Tony had direct access to the Columbo family, and the book will include many never before seen stills and a detailed filmography. Tony is also in negotiations to sell the book for a movie bio. More details in our next issue. Vitaphone Project readers will get a special discount!
---
"CENTURY OF SOUND" DVD IN THE WORKS
The Academy Foundation, the charitable arm of the Academy of Motion Picture Arts and Sciences, recently awarded a grant for the "Century of Sound" DVD project. The grant of $12,500 will be used to capture on DVD Bob Gitt's comprehensive lecture on "A Century of Sound: The History of Sound in Motion Pictures, 1877 - 1932". This is the first of a planned three-part series of DVD's that will address the ongoing development of sound technology. The Rick Chace Foundation, a partner with UCLA in the project, expects to secure in-kind service grants to cover many of the other expenses.
We will keep you posted on the progress of this important project, and the ultimate availability of the DVD's.
---
NEXT RESTORATIONS PLANNED FOR 2005
While not confirmed yet, at press time the following Vitaphone shorts restorations appear to have pretty definite funding for completion in 2005. Remember that for a tax deductible contribution of $4,500 to UCLA, anyone may fund the full restoration of a single reel short and will receive on-screen credit and their own personal (restricted use) copy of the finished restoration.
Here is what is likely in the pipeline for 2005:
---
IF YOU WOULD LIKE TO BE NOTIFIED WHEN NEW ISSUES ARE ADDED TO THIS WEB SITE:
---
---

This web site is maintained by: patrick@picking.com
Copyright 2001-2004